Quincy Bankruptcy Lawyer
Dear Prospective Client,
My name is J. Morgan Hargrove and I am Quincy Bankruptcy Lawyer. My Goal is to help individuals and families get a fresh financial start by helping them wipe away their debts through the bankruptcy process. I understand what it feels like to be under crushing financial pressure of debt. Perhaps its is starting to effect your sleep. Perhaps you feel filled with worry and doubts about your future for both you and your family.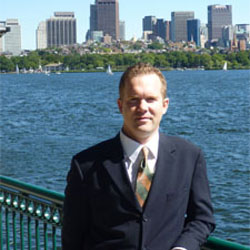 Credit card companies are getting more and more aggressive. Think they won't chase you down for a few thousand dollars? Credit card companies are suing debtors at an alarming rate. Go to the District Court in Quincy on any given day and the majority of the cases are the big credit card companies suing the Quincy residents who are down on their luck. Once they get a judgment and you don't pay they commence supplementary process where you are forced to begin making large payments and if you do not cooperate they issue and arrest warrant also called a capias.
How can a Quincy Bankruptcy Lawyer help you?
The good news is Bankruptcy can help eliminate most of your unsecured debt such as credit card bills and many other types of debt. I am a competent Quincy Bankruptcy Lawyer  who takes pride in his work and commitment to helping debtors get a second chance at financial freedom without debt.
Quincy Bankruptcy Lawyer with a Commitment to Quality Legal Services
Please give me a call, I offer a free consultation and very reasonable fees. Even if bankruptcy is not the best solution for you I promise I will give you an honest assessment of the pros and cons of filing Bankruptcy in Quincy. For many bankruptcy provides a welcome relief from uncertainty that debt can bring and most when given a second chance take the steps necessary to prevent themselves from being burdened by debt in the future.

Chapter 7 Bankruptcy in Quincy  is still an option for most people, even after the bankruptcy laws changed in 2005…

Chapter 13 bankruptcy is an interest-free repayment plan that allows you to combine your debts and repay all or part of them …

J. Morgan Hargrove  is a Quincy Bankruptcy Lawyer that gives personal, one-on-one attention to each and every client he represents…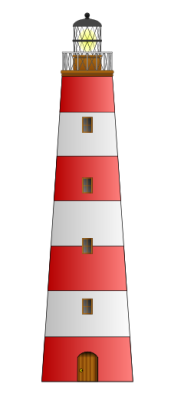 Bankruptcy can be a daunting, and even frightening, concept. More challenging, however, is the prospect of continuing to be threatened by a lawsuit, foreclosure, garnishment, bank levy, repossession and, of course, annoying phone calls from creditors..
Once your bankruptcy has been discharged, concentrate on rebuilding your credit. Here are 12 helpful hints on improving your credit score and obtaining a happy financial future.
It costs money to file bankruptcy? Seem backwards right.You have no money, which is why you're filing for bankruptcy, yet it costs money to file bankruptcy…
Eliminate Credit Card Debt
Stop Creditor Harassment
Eliminate Repossession Delinquencies
Stop Credit Card lawsuits
Stop Wage Garnishments

Please call Quincy Bankruptcy Lawyer J. Morgan Hargrove today to discuss your unique situation. I am very friendly, non-judgmental and easy to talk to.  :-)